Free Blackberry Apps? Really?
On Monday the Makers of the Blackberry, Research In Motion, announced that they would offer users a handful of free apps. This is to coincide with the outage that users experienced last week.
Initial reports indicate that RIM were having issues with their network, but this hasn't been confirmed. Although RIM has indicated that there was a hardware problem, and they had no initial backup. There were hundreds of thousands of people around the globe who were affected by this outage, that left them without access to email or the web.

To hopefully make amends with it's customers, not only is RIM offering free apps, but they have put together a packaged bundle of 12 premium apps for free, although more will become available before the Wednesday downloading period begins. Enterprise customer's get a free month of tech support as well.

Are these 12 apps enough of an apology to keep users on board with the Blackberry platform? Will some jump ship for the iPhone or another device that runs Android? Only time will tell. Here is the list of apps that RIM will make available starting on Wednesday. They have put together a great bundle.

Sims 3
Bejeweled
N.O.V.A.
Texas Hold'em Poker 2
Bubble Bash 2
Photo Editor Ultimate
DriveSafe.ly Pro
iSpeech Translator Pro
DriveSafe.ly Enterprise
Nobex Radio Premium
Shazam Encore
Vlingo Plus: Virtual Assistant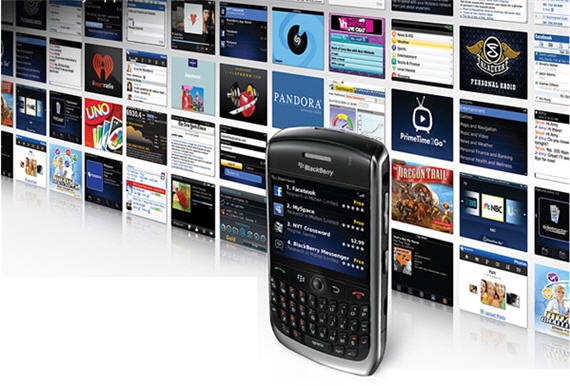 Alton Brown is a freelance writer who has contributed to many articles to both the Music and Mobile Tech communities the web. You can follow him on Twitter.