Is it the End of the Line? AT&T and T-Mobile Drop FCC Applications


AT&T has withdrawn its FCC application with T-Mobile on Wednesday thanks to the FCCs decision to require AT&T and T-Mobile to sit through an administrative hearing. "As a result of the FCC's action, AT&T expects to recognize a pretax accounting charge of $4 billion ($3 billion cash and $1 billion book value of spectrum) in the 4th quarter of 2011 to reflect the potential break up fees due Deutsche Telekom in the event the transaction does not receive regulatory approval" (AT&T).
AT&T is not backing down though. They still plan on fighting the case with the Department of Justice. "AT&T Inc. and Deutsche Telekom AG are continuing to pursue the sale of Deutsche Telekom's U.S. wireless assets to AT&T and are taking this step to facilitate the consideration of all options at the FCC and to focus their continuing efforts on obtaining antitrust clearance for the transaction from the Department of Justice either through the litigation pending before the United States District Court for the District of Columbia, Case No. 1:11-cv-01560 (ESH) or alternate means. As
These actions, "indicate that AT&T's confidence in the deal is waning, and could be the final actions before a formal abandonment of the purchase" (Stacey Higginbotham, GiGaom). The Department of Justice firmly opposes the deal stating that it would stifle competition between carriers, while the FCC stated that the merger would destroy American jobs and investment. Is AT&T trying to slowly back out of the deal or are they really willing to spend more money fighting the justice system in what appears to be case after case?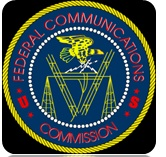 Joseph Sugabo is a freelance writer and tech enthusiast