Panic Button: AT&T and T-Mobile Discuss Other Options


AT&T refuses to back down from the deal with T-Mobile parent company, Deutsche Telekom. AT&T believes that they have the power to win the antitrust case by the Justice Department, but that doesn't mean they don't have a backup plan. "AT&T Inc. and Deutsche Telekom AG, the parent of T-Mobile USA, have discussed an alternative transaction—forming a joint venture that would pool network assets from the two U.S. wireless carriers—if their current acquisition deal falls apart, people familiar with the matter said" (Anupreeta Das, Anton Troianovski, and Gina Chon, The Wall Street Journal). A joint venture between the two companies would most likely allow AT&T to share T-Mobile's wireless spectrum, while still leaving Deutsche control of the company. It also could get AT&T off of the hook for the $4 billion break-up fee. Keep in mind that this isn't an advanced plan and is being reserved as a bit of a doomsday button.
AT&T is still preparing for their antitrust case. At the moment AT&T is looking for smaller companies to buy some of its assets, including spectrum and customers in order to ease federal concern of the AT&T and T-Mobile deal being anti-competitive. Deals with these smaller companies would allow them to compete with the larger phone companies such as AT&T and Verizon. "AT&T is also exploring whether to offer regulators price freezes and the divestiture of certain AT&T markets rather than just markets where T-Mobile is strong, one of the people said" (Anupreeta Das, Anton Troianovski, and Gina Chon, The Wall Street Journal).
It's obvious AT&T does not want to let the deal with Deutsche Telekom die. They are trying to come up with multiple ways to show the Justice Department that the deal won't be anti-competitive. The two companies have even come up with a sort of doomsday plan in the event that they're unable to convince the Justice Department the deal won't stifle competition in the mobile market. Will the Department of Justice side with AT&T and Deutsche Telekom (T-Mobile)?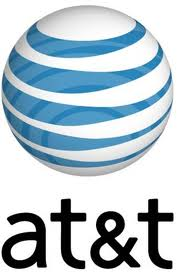 Joseph Sugabo is a freelance writer and tech enthusiast.