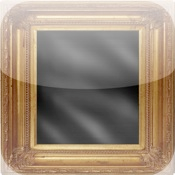 Scary Mirror is a bone chilling new app…for the scardy cats out there. Available for free on the iPhone, this app offers quick entertainment to a light hearted group of friends. Or if you are into pranking people, this could be your perfect new tool.
After a quick download, the app is pre-set to scare you. Upon tapping, you are brought to the main screen that simply showcases a frame. After 10 seconds, the device vibrates and a scary tone of music is played along with a picture in the mirror of a creepy possessed looking type woman. If you've ever seen the movie The Ring, imagine the main character Samara on a particularly bad hair day. That's what you get with this app.
Make It Your Own!

There is a customizable feature on the app as well. The user can change the picture that pops up by either selecting an existing photo from the library on their device or taking a photo in app. The user is also able to change the amount of time (in seconds) before the picture pops up in the frame and scares you. The only down fall to this app, due in part to the nature of it being free, are the ads that appear along the top. They seem to be distracting when trying to scare a friend. For a goolishly good time, Scary Mirror is where it's at!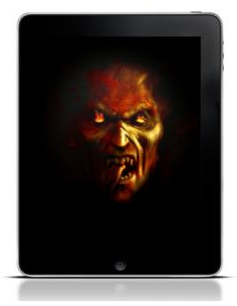 Amanda Alimo is a freelance writer and tech enthusiast. You can follow her on her blog.