Let Passaggio Be Your Favorite Music Teacher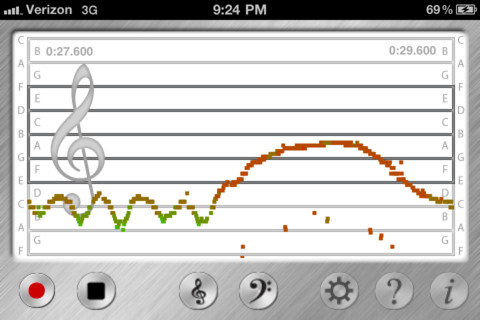 Who doesn't share the dream of blowing up into entertainment stardom? Everyone wants their voice to be heard. Passaggio application is the perfect tool for lessons, auditions, recording, choir rehearsals or just general practicing. How does Paa turn your natural surroundings into your own studio you ask? Passaggio uses a domain signal processing algorithm, allowing the app to work fast, efficient and behaves like a human cochlea.
I USED PASSAGGIO TO RECORD MY DEMO TAPE
This amazing new App allows you to watch your voice on your iPhone as you sing. It's like having a voice coach in your pocket! This definitely beats the price of one single singing lesson. With this mobile coach in hand, you are capable of saving the last 30 seconds of your singing so you can go back and review your notes for vocal pitch improvement. The app displays sharply all the details in your voice so you can see the problem areas and begin improving your tune. The user needs not to worry about what reads in front of them, the app creator makes an easy to understand display showing your vocal pitch and volume.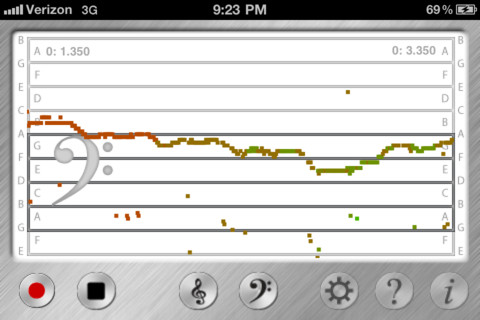 The user is also granted feedback of voice attributes such as pitch, vibrato, scooping, enunciation, breathiness and regularity of sound. Anyone musical inclined would really appreciate this app, especially the visual matrix feature which is easily interpreted with key patterns so vocal aberrations can be determined and corrected. If you still are having trouble with the app fear not, Passaggio comes with a step by step You Tube tutorial on your phone. At this point the only thing more impressive than the app is its price, which comes to a total of 0.99!
Brooklyn Midas is a freelance writer and tech enthusiast.