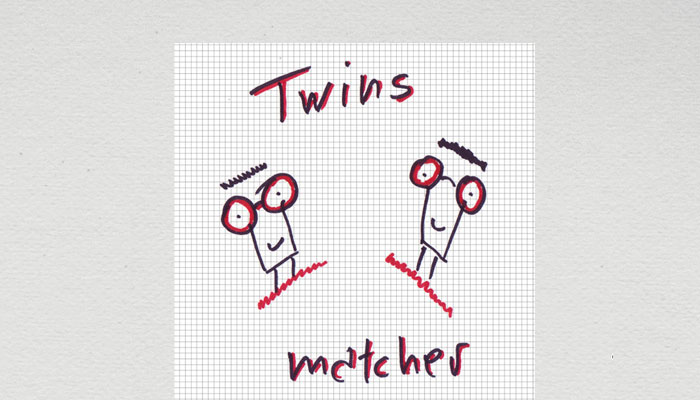 Looking for a quick 5 minute fix to get your mind off of that crying baby on the train? Trying to kill some time in class in-between assignments? Twins Matcher is a simple, fun, and addictive game that immerses the player in their own world for as long as they play. Whether it is for the next five minutes or next hour, this game will easily become your go-to game for any situation.
Get Your Fingers Ready, Time is Running Out!
With a friendly and simple user interface, Twins Matcher is an inviting strategy board game that can quickly become one of your favorite and most addictive mobile games. The game offers 5 levels of difficulty beginning with "easy" and ending with "hopeless". The easy level serves as a kind of tutorial for the game, leading you into what you will expect. As you progress though, the higher difficulties will have you wide-eyed and frantic! The object of the game is to match two adjacent images on the board in-order to clear them out. Once there is enough space, more ways of clearing out images becomes available, which results in more points. If there are open spaces between images, there varying paths add to more points. This is where the strategy comes in for those gamers who want the most points. If an image has more than one possible match, a strategic player will choose the path offering the most points. This level of strategy, coupled with a looming time limit leads to a frantic race against time as you try to clear the board. Each board looks the same but images never appear in the same order. Images are randomized every game and depending on the difficulty, their order will also be random. If things start to get too hard or you can't seem to find matches, a shake option is available that lets you change the order of the images with a quick shake of your device.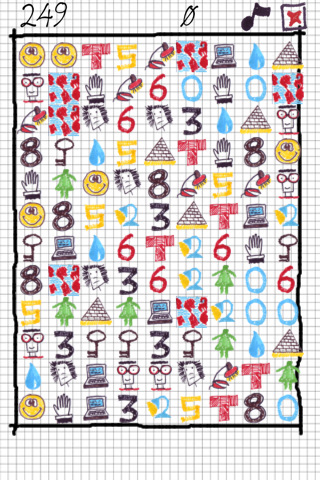 A recent update gives you the option on pressing a shake button instead of shaking your device. With such a high amount of replayability, this game will easily become an instant favorite. I look forward to seeing future updates of this game with the possibility of new levels and boards. The game runs smoothly and is very responsive. Available for free on the Apple appstore, this game is a must have for any user, any age.