Be A Pimp in Whoop That Trick for Android



Of the most unusual games I have played, Whoop That Trick is definitely on the top. This game lets you play as a "pimp" and tests your skills. Skills mainly include your ability to get cash money from girls you get to pick. Even though this game brings in violence (with adequate warnings provided when you start the game), enjoying this game depends on whether or not you are comfortable with it.
The basic interface is very minimal and straightforward. When you open the app you can either start a new game or continue a previous one. In a new game you can choose what kind of "Pimp Hand Style" you want. For example, the "Medium Tone" makes "macking" more effective, which I will talk about later. After that you get a map with girls you can pick to get cash from.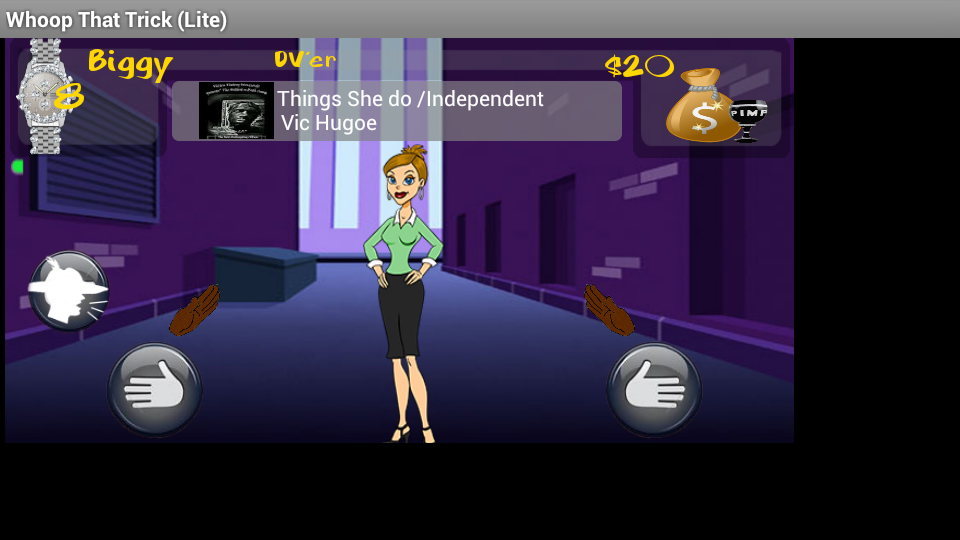 Finally, when you choose your girl, you have 30 seconds to persuade her to give you money. For persuasion, you have "hands" which beats her and "macking" which lowers the pain caused by the beating. The better the combination, the more money you can get. But that is about all the game has to offer as of now. After finishing a round you get random facts about various pimps who have lived in the past.
In all honesty, Whoop That Trick is a controversial game and I would personally prefer if the developer found other means rather than direct violence. There are issues with the resolution as you can see in the last screenshot and the game lacks content as of now. Although the game has clear disclaimers about violence, it is completely up to you whether you can enjoy this game.
When not playing pool, skipping classes or playing games, Amit Biswas is a freelance writer, web developer, and a tech enthusiast.