Instant Audio Cartwall For iPhone and iPad Can Make You The Life Of The Party!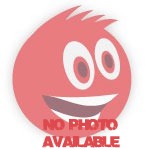 A boring event can quickly be turned into happy hour with the iAC app on your iPad or iPhone! iAC was built for professional DJ's and broadcasters who like to carry their sound walls around with them in their pocket
iAC is a music based software used by world-class professionals.
iAC is a fully customizable Audio Cartwall designed for all iOS devices, ideal for jingles, sound FX and custom tracks. With a few taps the user has full control of multiple tracks. IAC is usable from amateur to pro. The user interface is clean and very simple to use. When it comes to mixing audio clips together seamlessly, it can be done without a sweat. The app allows you to add fading audio samples out at the tap of a finger
Kanye West Would Do Damage With This!
The iAC application gives you the ability to put together a musical masterpiece. It contains features such as creating your own sound board and assigning your favorite tracks for quick and easy playback. You will be Playing sound effects and jingles effortlessly at the hands of your music genius. The App can hold an unlimited number of cart sets (in-App purchase) in which you can edit sounds on each Cartwall. It comes with a fantastic feature to 'import' your own sounds or iPod tracks.iAC is a free application aside from further app purchases, so create a new remix and become ready to DJ at a party!