Over the last few years, mobile applications or apps, as we like to refer to them, have become extremely popular. So much so, that some people can't live without theirs. It grew with Apple and the popularity of the iPod Touch & the ever popular iPhone. With the popularity of other platforms adopting this, it has grown to the masses. This has in turned into a multibillion dollar business. Research indicates that we will exceed $3.7 billion dollars in revenue this year, a 92% growth from $1.95 billion in 2010.

New reports indicate that in the second quarter of the year, Google's Android took over from Apple iOS the crown for the most downloaded mobile apps. It is believed that Android will have 8.1 billion app downloads as compared to 6 billion for Apple. It is also believed that this is due to Android's open source platform. Being open sourced and free, it has enabled Android to not only be installed on many different phones, but many different tablets, as well as other devices, thus overtaking Apple's iOS.

Remember why go to the store or the market when you can get all of your app needs here at the mall, Give Me Apps, your app mall and the #1 app directory!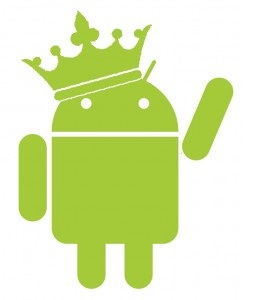 Wayne Tempel is a freelance writer who has contributed to many articles on the web. You can follow him on Twitter.