Google To Aid In Yahoo Purchase. Who Has Eyes for Yahoo, Now?


Word on the Street says Google could potentially help finance a deal between companies who remain anonymous to acquire Internet search company Yahoo, according to a Wall Street Journal Report. According to the WSJ, Google Inc. spoke with two-private equity firms about potentially assisting them to finance a deal to buy Yahoo's core business.
Instigating the notion of an acquisition is the fact that investors recently drove up Yahoo's stock price, betting that the company will sell either all or part of itself. Yahoo shares gained nearly 25 percent since Sept. 6, when CEO Carol Bartz was fired.
Current speculations suggest the Sunnyvale native will sell to an arrangement of suitors notorious for preying on troubled companies. Alibaba Group, a Chinese Internet company of which Yahoo owns a 43 percent stake, expressed moderate interest. The bidding price for Yahoo's hand starts at more than $20 million, the current market value of Yahoo's shares.
Yahoo finds itself in a unique, but uncompromising position. Their revenue continues to fall at a time when the internet advertising market has been growing as rivals Google and Facebook gain market share.
The internet media company has been fighting the morbid fate that's met so many of its deceased competitors. As people increasingly embrace social networks such as Facebook and Twitter to stay in-tuned with current events, sites such as Yahoo will become almost obsolete. Yahoo is kind of remarkable for surviving as long as it has – continuing to integrate with social media assets and remain innovative, enough, to stay on the heels of Google.
But how long will it last? What do you think?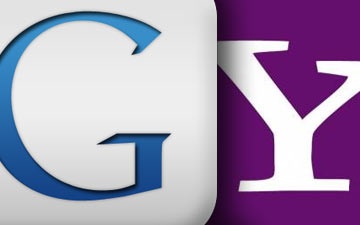 Kyle R Sharick is a freelance writer who has contributed to many articles on the web. You can follow him on Twitter, or read his Blog