New App Store Promises Developers 100% Payout And 'Everything' For Everyone Else.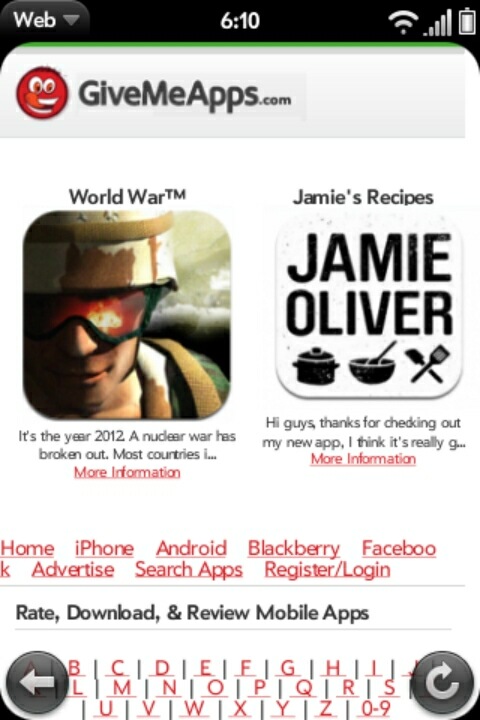 GiveMeApps, the self-proclaimed App Mall and Mobile Community opened its doors in August and has already snagged close to 300 participating developers. The independent app store offers apps for iPhone, Android, Blackberry, Web OS, Windows Phone, Symbian and Facebook. Making things easy as pie, the store allows developers the full 100% of their download sales, and open their own personal app 'store front' (i.e. givemeapps.com/yourcompany) from which they can showcase their demo videos, RSS feeds and social media content on just about any device. Additionally, the site runs a frequently updated 'Engadget-style' Tech Blog, contains App, Device, and Product reviews, and an active user forum where visitors can trade tips, secrets, discuss rumors, look for employment, locate developers for projects, or troubleshoot their devices. The site is completely free to join.

Completely self-funded, and Better Business Buereu acredited, GiveMeApps hopes to attract investors for its third phase of expansion. At this time, only the Windows App store comes close to giving developers large payouts with an 80/20 split. iTunes and the Android Market still remain the same with 70/30. GiveMeApps developers receive 100% payout on all downloads, while users can download free apps, or pay for apps using Paypal or adding the cost to their monthly cell phone bill for a quick and easy, user friendly experience. GiveMeApps touts itself as the Mecca of all apps. Its success remains to be seen.
Stanley Foresythe is a Freelance Writer, Web Developer and Tech Enthusiast.