Smashing Records: AT&T Expects Record Smartphone Sales


(GiveMeApps News) AT&T has been in the headlines for the past few weeks due to problems with its T-Mobile buyout. Things appear to be looking up for the company though during this holiday season. John Stephens, AT&T's Senior Executive Vice President and Chief Financial Officer stated that he believes AT&T will have record-breaking sales this quarter.
At the 39th Annual Global Media and Communications Conference which was held in New York, Stephens stated that AT&T has sold about 6 Million smartphones in the first two months of the fourth quarter. The previous smartphone sales record in a single quarter was 6.1 million. AT&T believes that they will be able to smash the record by the end of the quarter.
AT&T credits their success with the success of the new iPhone device. They state that during the first five days of sale, over 1 million iPhone 4S's were activated. AT&T also said that iPhone sales have remained strong since the release. Breaking the current record shouldn't be all that hard to do now though since December is one of the best months for sales.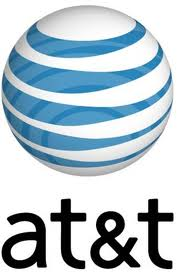 Joseph Sugabo is a freelance writer and tech enthusiast.