Give Your Valentine Some App Love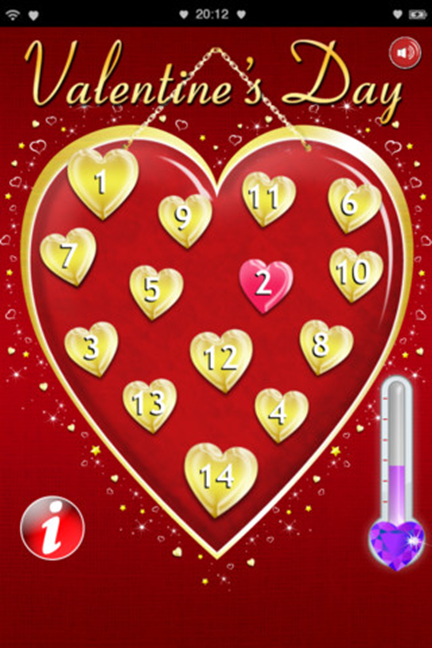 Yes, Valentines Day! It's just one of those days that you either love or hate. With these great apps though, I'm sure that it's one that you're going to love.
For iOS
Love Quotes 500: Show some love to that special someone in your life with this app filled with love quotes from men and women from all walks of life, throughout the ages. This simply amazing free app is filled with love quotes from William Shakespeare to Victor Hugo. You can send them a love quote through letter, text, or leave a love quote voicemail.

Valentines Day 2012: This free app actually contains 14 free Valentines Day apps, from among well over 50,000 apps. It unlocks one free app a day until the 14th day, Valentines Day, making it a day for you and your special one to remember. It also contains surprises for those who are single as well, making it relevant to all. The more hearts that are opened, the more your love "o" meter will fill up, revealing bonuses, which opens new surprises and free songs.

Available on both iOS and Android
Love Language Challenge: This app is for those and their special loved ones, who are married and are up for a new challenge. Starting on February 14th, for 5 weeks, you will challenge your loved one's "love language". Simply sign up for the Love Language Challenge and you'll receive weekly challenges and ideas that are suited for your spouse.
This challenge is based on the author Gary Chapman's best selling book, The Five Love Languages. Learn the preferred love language by taking the assessment within the app. Each challenge is tailored to your spouse. Upon completing each challenge, which are equipped with reminders, you will be entered to win one of several prizes.
For Android
Tom's Love Letters: Yes this app is from the makers of the ever-popular Talking Tom Cat app, featuring Talking Tom and his feline female counter part, Angela. This app sends that special one of yours virtual cards. You simply speak into your handset and the message will talk back to you in very funny voices. Tap Tom and Angela to make them kiss.

Love Frames: Enjoy simply amazing frames for your photos. Apply a frame to that picture that you already have or take a new picture with your camera and have it framed. Share your photos with your loved one through email, SMS, Facebook and more.
Wayne Tempel is a freelance writer who has contributed to many articles on the web. You can follow him on Twitter