More Fake Apps In The Android Marketplace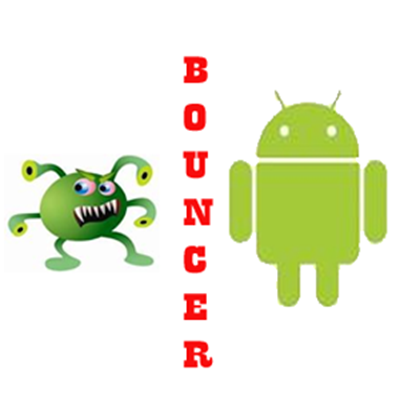 I think that we see a trend developing here. It has been reported by those at the Android Police website that a new batch of fake apps has found it's way in the Marketplace.

The suspicious apps in question include fake versions of Jetpack Joyride, Madden NFL 12, Batman Arkham City Lockdown, Angry Chicken, and about a dozen more. It has also been indicated that a phony version of the ever popular Pinterest app. It seems that this app is from a developer named Official Android App. This fake app installs other bogus apps on the user's handset or tablet without the users consent.

Upon trying to play the fake version of Jetpack Joyride, the user is unable to until 50 surveys are completed (with personal info for telemarketing email spam) and submitted. The app claims to be made by Rovio Mobile LTD instead of the Rovio Entertainment LTD. Whereas the actual developer for Jetpack Joyride is Halfbrick.
Bouncer Please!

What should be in question here is, "what happened to the bouncer"? The Bouncer is the name of the name of the new service that was built by Google to automatically scan the Android Marketplace for suspicious apps. Somehow these apps are making their way into the marketplace unnoticed.

If you aren't sure if you should download apps from the marketplace or not, rest assured, you can always get your apps from the #1 App Mall on the web: www.givemeapps.com
Wayne Tempel is a freelance writer who has contributed to many articles on the web. You can follow him on Twitter