Math Bubble Popper: Don't Let Math Burst Your Bubble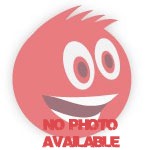 When I was a little youth I would have nightmares about the subject of math. Like then there are plenty of issues in education concerning keeping children's interest. At this present day and age children are in need of new approaches to this subject. A new educator tool, the Math Bubble App can do just that. This is the latest App from the people at Internetzon.
You're Doing Great. Keep It Up!
With MathBubblePopper you can have fun with Math at its best. With multiple levels of game play you can enjoy hours of learning while having a great time. Math Bubble Popper is designed like a game in order to keep a child's interest which benefits both child and parents. Instead of memorizing charts, etc. they will start to build their understanding of math in a way that really appeals to them.
The application could be more useful than flash cards as you get to pop bubbles and discover if your answers are correct. The app was designed specifically to help children analyze math problems in a fun and unique way. Application is quite easy to use. When you first start out the problems are very easy mathematical equations of addition, subtraction and multiplication. Once the child gets a grasp of simple equations, they can start to identify fundamental applications that they will later use for more difficult problems. As the user progresses through the game the questions become more and more difficult and number of questions per level also increases. The Math Bubble Popper is a great app and useful to build and help your kids master the logic of mathematics.
Brooklyn Midas Is A Freelance Tech Writer And Enthusiast.